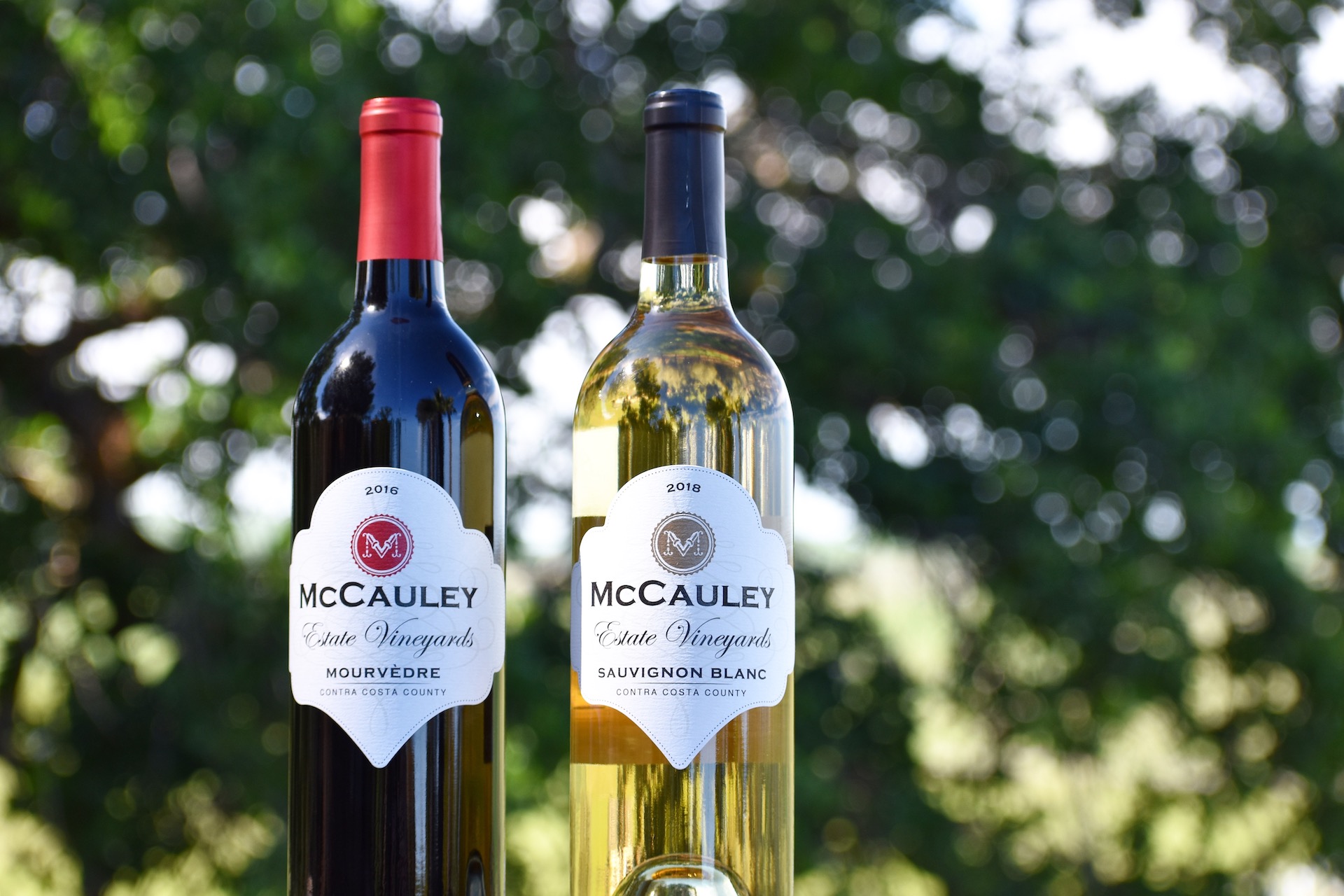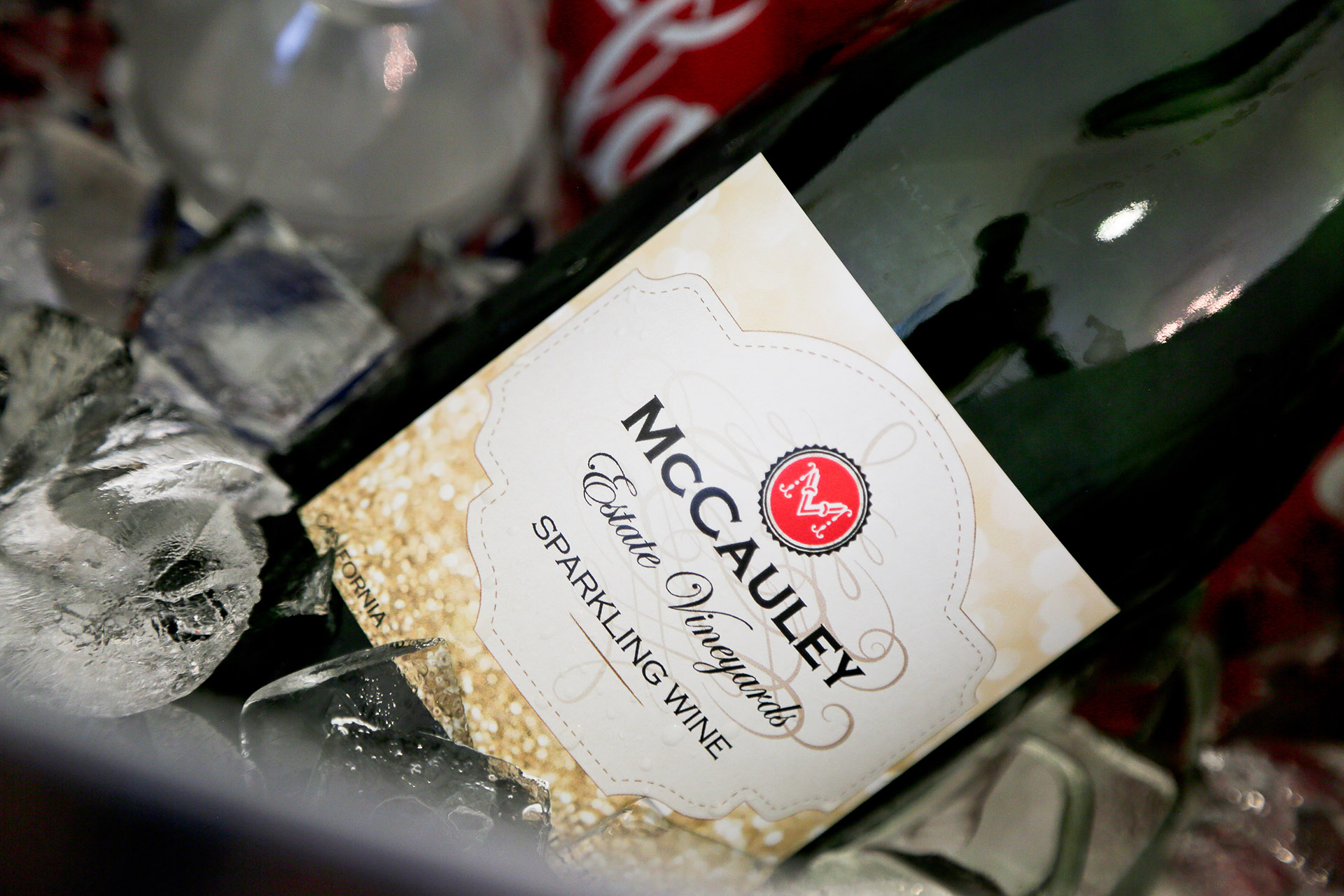 McCauley Estate Vineyards Wine
Mourvèdre
If you love Cabernet Sauvignon then you will enjoy Mourvèdres' full bodied explosion of dark fruit flavors. Mourvèdre (aka Monastrell) is a rustic wine that originated in Spain. This Blend exhibits aromas of Italian plum, elderberry, and allspice. Exquisite flavors of raspberry, and strawberry with a hint of white pepper and vanilla. Smooth with a lingering mouthfeel, this medium bodied wine pairs well with spicy italian style pizza or savory meat and vegetable dishes.
Sauvignon Blanc
Our Sauvignon Blanc is light and refreshing with crisp aromas of herb and lemon. You will love the hints of green apple, citrus, gooseberry and passion fruit. It pairs well with foods that incorporate parsley, rosemary, basil, cilantro or mint.
Sparkling Wine
Our Grand Cuvee Sparkling is crisp with aromas of pear, pineapple and flavors of crisp green apple. A toasty, coconut finish completes our classic Grand Cuvee Sparkling. The perfect bubbly for any occasion from birthdays, to wedding celebrations or even Sunday brunch. Stop in our tasting room to try or purchase!
Monthly Wine Tasting
Sunday, March 29th 12:30pm – 3:30pm
We will be hosting our wine  tasting  on March 29th from 12:30-3:30! We will be selling our wines by the glass and bottle.. You are welcome to bring picnic baskets and blankets to sit in our beautiful grass area or enjoy our Barrel Room/Wine Room. Food will be available for purchase.
Come enjoy your Sunday with some wine at McCauley Estate Vineyards! We are looking forward to seeing all you wine lovers there. The dates and times will vary from month to month so keep an eye out for dates and times on our Facebook, Eventbrite, Instagram and our Website.