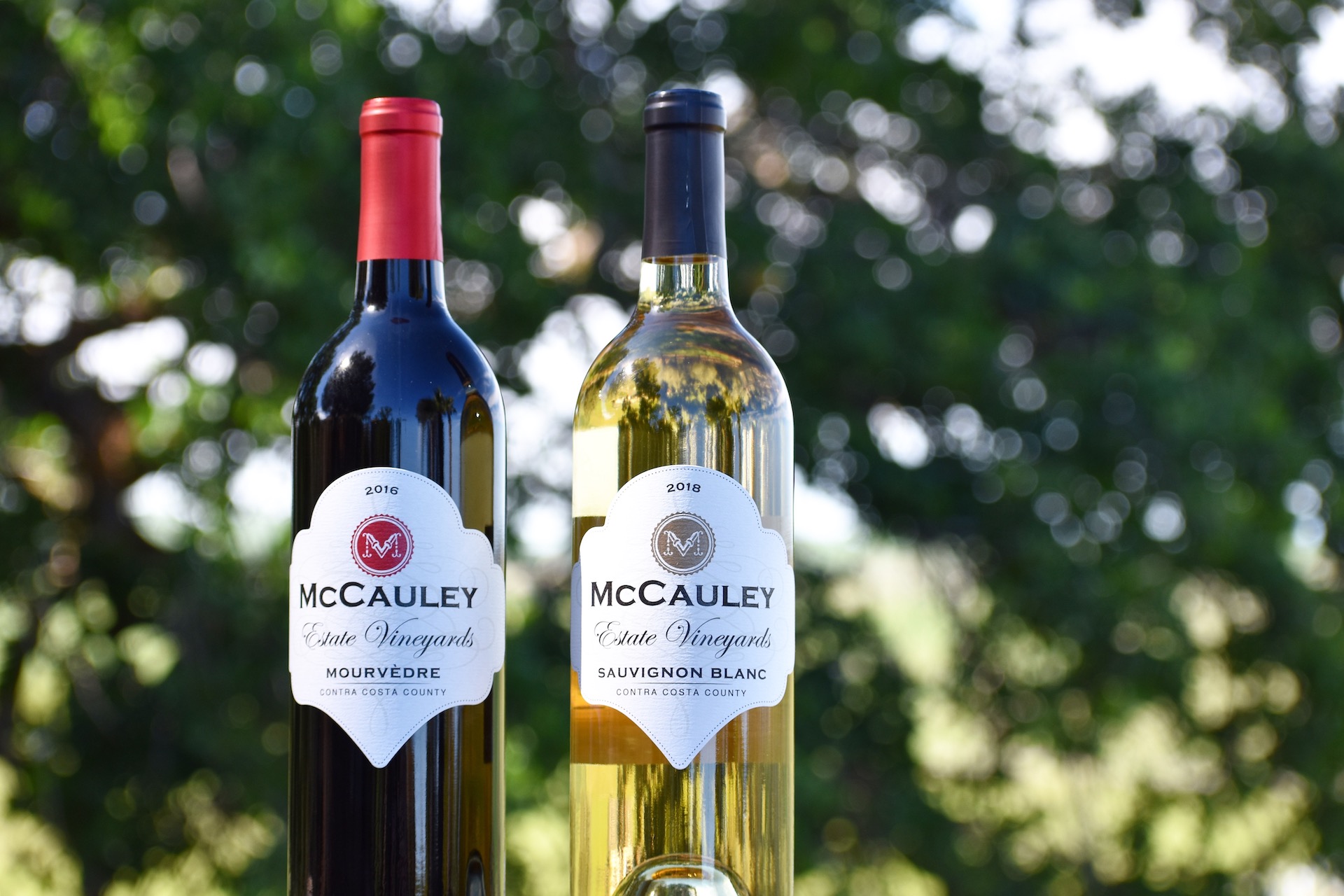 McCauley Estate Vineyards Wine
Mourvèdres
If you love Cabernet Sauvignon then you will enjoy Mourvèdres' full bodied explosion of dark fruit flavors. Mourvèdre (aka Monastrell) is a rustic wine that originated in Spain. Rumor has it that the seafaring Phoenicians brought it over as early as 500 B.C. Seemingly obscure, Mourvèdre is actually used quite often as a blending grape in popular wines such as Châteauneuf du Pape. It's one of the major grapes of the Rhône along with Grenache and Syrah.
Sauvignon Blanc
Our Sauvignon Blanc is light and refreshing with crisp aromas of herb and lemon. You will love the hints of green apple, citrus, gooseberry and passion fruit. It pairs well with foods that incorporate parsley, rosemary, basil, cilantro or mint.
Monthly Wine Tasting
Sunday April 28th 12:30pm – 3:30pm
We are so excited to announce that we are going to begin opening up our tasting room once a month beginning April 28th from 12:30 to 3:30. We will be offering tastings of our Mourvedre and Sauvignon Blanc. The dates and times will vary from month to month so keep an eye out for dates and times on our Facebook and Instagram pages. Tastings will be $5.00 per person and the fee will be applied to any purchases you make. We accept cash and check as forms of payment. We are looking forward to seeing all you wine lovers there.