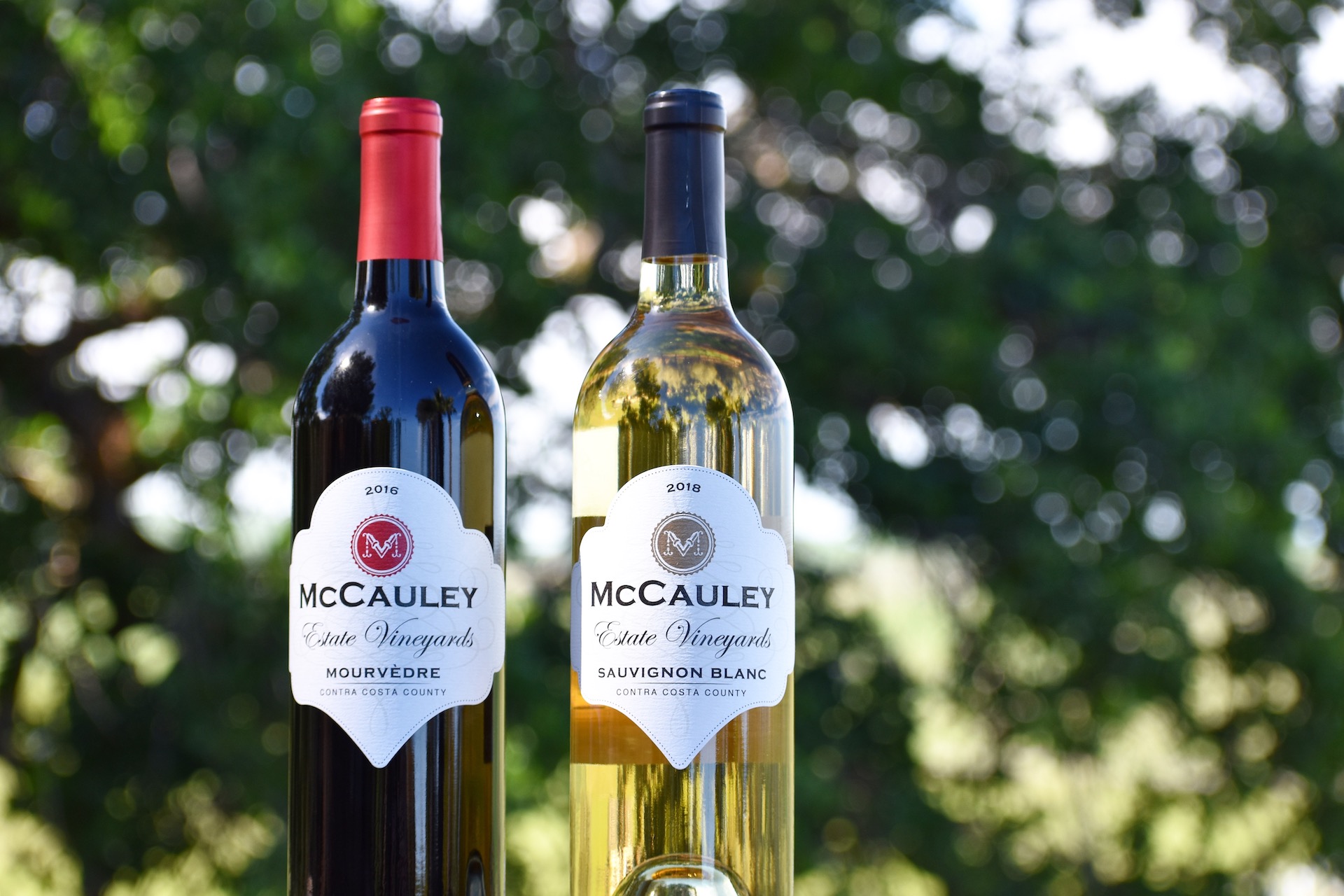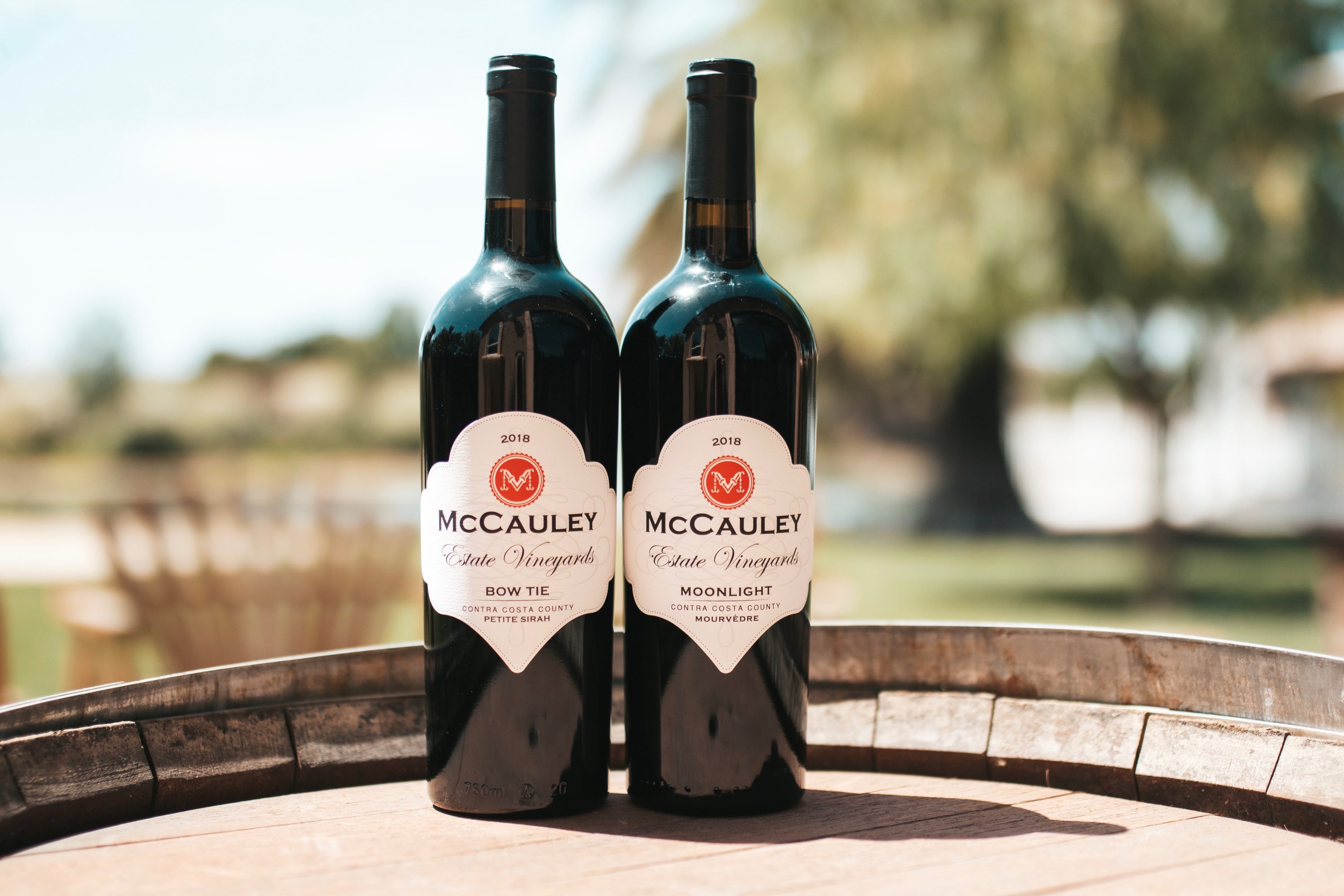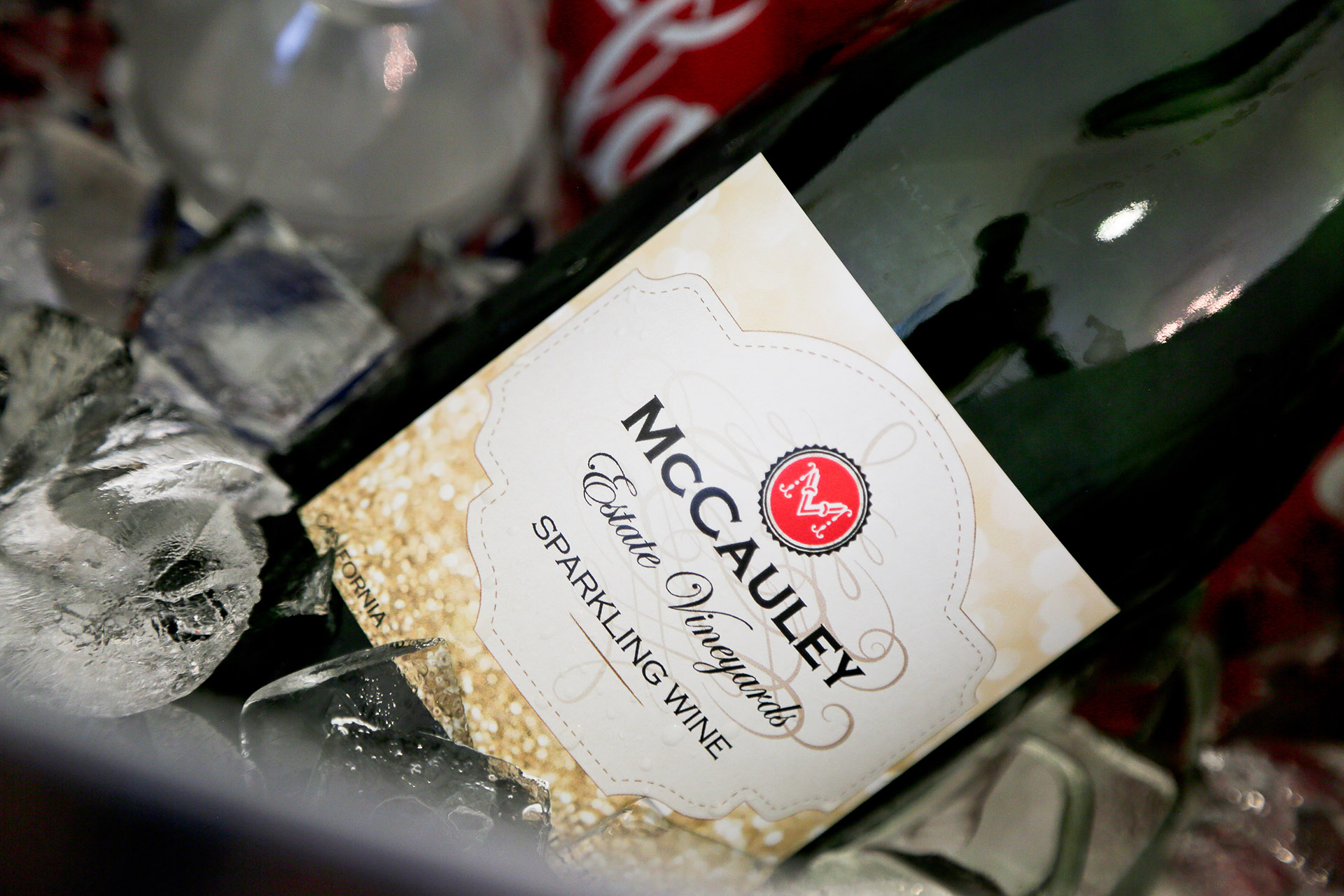 McCauley Estate Vineyards Wine
Ritzy Rosè
Our Rosè has the nose is of cherries and strawberries. The taste reminds of fresh light strawberries, watermelon and hints of rhubarb.
Sunset Chardonnay
Our Chardonnay has evidence of toasted oak, with hints of vanilla and popcorn.
Moonlight Mourvedre
A blend of 85% Mourvedre – 15% Zinfandel – A full-bodied red wine with distinct tannins of dark fruit, and with complex floral and spicy aromas, including black pepper and thyme. Aged on French oak barrels for 2 years.                                                                                                                     
Candlelight Carignan
Our Carignan is a full-bodied wine with fruit forward tannins, and flavors of cranberry, raspberry and more subtle floral hints of rose petal and violet. The aromas are vanilla, fragrant sweet wood and light hints of coconut.
Bow Tie Petite Sirah
Our Petite Sirah wine has an inky opaque color bursting with jammy fruit. Expect aromas of blackberry jam, brambles and black pepper. On the palate, the wine explodes with rich and bold tannins, which compliments the sweet berry-like flavors and smooth finish.
Sparkling Wine
Our Grand Cuvee Sparkling is crisp with aromas of pear, pineapple and flavors of crisp green apple. A toasty, coconut finish completes our classic Grand Cuvee Sparkling. The perfect bubbly for any occasion from birthdays, to wedding celebrations or even Sunday brunch. Stop in our tasting room to try or purchase!
Monthly Wine Event
Saturday July 16th  
4-8pm
We are excited to present Concert At The Vineyards hosted by McCauley Estate Vineyards and Petersen Vineyards. Taking place on July 16th from 4-8pm. You can look forward to an awesome concert by Funk Shui, delicious wine, and local food vendors. 
Taste This Kitchen and Canasta Kitchen will be on site available for purchase.
Tickets are $10 per person and are available on Eventbrite.com. You are welcome to bring lawn chairs and blankets. We will have outdoor seating available. Wine will be served by the glass and bottle. 
PLEASE NOTE: For the safety of our guests, NO DOGS are allowed on the property, and NO OUTSIDE alcohol or food is permitted. 
21+ event.